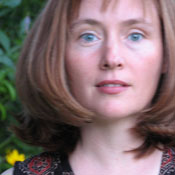 Beth was born in Evanston Illinois, but has been and lived just about everywhere since. She started out as a classical musician, playing the French Horn, and later took up singing and songwriting. A life long love affair with the mandolin lead her to explore other instruments that speak to the world in fifths (tenor guitar, mandola and cittern). This tonal structure, her off-the-beaten-path view of the world, and her voice are the foundations of her sound. Beth has appeared on major regional stages including Kerrville Folk Festival, Festival Memoire et Racines, The New Orleans Jazz and Heritage Festival, the PBS syndicated television show The Texas Music Café and WFMT's Folkstage. She has been a Kerrville Folk Festival New Folk Finalist and has also been fortunate to share the stage with some great artists including: Eliza Gilkyson, Jack Hardy, Jeff Lang and Maura O'Connell. She now lives in Wakefield, Quebec, but tours extensively across North America; both as a solo artist and as part of The Malvinas.

Listen to
Songs for Sarah
in the Soona Songs store

Listen to
Hitching to La Paz
in the Soona Songs store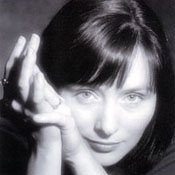 Artist Census
Name:
Beth Cahill
Instrument(s):
vocals, mandolin, tenor guitar
Discography:
Hitching to La Paz
, Beth Cahill, 1999
Live at Club Dada
, Chattervox, 1999
i'm not like this
, The Malvinas, 2002
Love, Hope + Transportation
, The Malvinas, 2004
Songs for Sarah
, Beth Cahill, 2011
Influences:
Suzzane Vega, Richard Thompson, Eliza Gilkyson, Ian Tamblyn
In your CD player now:
Dreamland
- a collection of lullabies and soothing songs from around the world
Guilty pleasure:
The Replacements'
Pleased to Meet Me
, The Bee Gees'
Greatest Hits
The first song you learned to play:
"June Apple"
Current projects:
Solo release, touring with the Malvinas, and my daughter Sarah Caitlin Banks-- released 2005
Upcoming shows:
listed at
www.themalvinas.com
(opens in new window)
Favorite candy:
Pop Tarts - does that count?
Best old movie:
Harold and Maude
or
Rashamon
Best new movie:
House of Sand and Fog
Current hometown:
Wakefield, QC
Previous hometowns:
Evanston IL, Springfield IL, Des Moines IA, Toronto, ON, Shatin, New Territories - Hong Kong, Boston, MA, Ottawa, ON, Dallas, TX, Washington, DC
Anything else about you?:
Feel free to make something interesting up.
Webpage:
www.bethcahill.ca
(opens in new window)