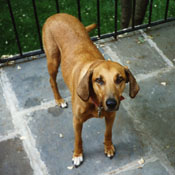 Ghost Dog Blog
12/10/2010
Soona's Solstice Song
Seasons Greetings Soonaphiles!
Ghost Dog here, hoping everyone is well and ready to celebrate. Here at Soona Songs things are jingle bell busy: Radiophonic's
I Could Have Been a Rocket Scientist
is officially released, Beth Cahill's
Songs for Sarah
is getting final touches, Kevin Elliott's album is moving right along, the new studio nears completion, and we have some new
Soona Snacks
.
A message from Esteemed CEO -
Do your holiday shopping at the Soona Songs Store - everyone loves music! Thank you.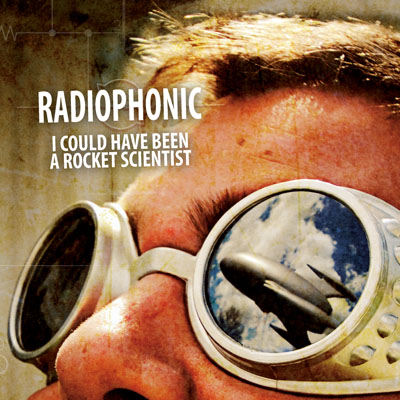 Calling all Rock 'n' Rollers - be sure to check out our new Radiophonic release,
I Could Have Been a Rocket Scientist
. This album makes Ghost Dog's tail wag. It is available as a CD for the stocking, or as a download for your listening device. You can find out more at
radiophonicmusic.com
. Be sure to
like them on Facebook
!
Beth Cahill's
Songs for Sarah
is at the final mix (or fine tooth comb) stage under the care of Graham man-who-can-hear-thoughts Duncan. Target date is February 2011 - really.
Work on singer/songwriter Kevin Elliott's album continues at a steady and reasonable pace. Ghost Dog is glad to enjoy this journey, which fits in with our label motto - we're doin' art here. We're even adding some strings - ETA Spring 2011 - maybe.
The never-ending studio project has a deadline of March 2011, when we'll record Lisa Markley and Bruce Balmer during their Eastern Tennessee tour. Things are moving along, thanks to Bruce coming out for a week to help Esteemed CEO and CFO with some of the trickier bits of construction. It's looking good - and will sound even better.
We have selected some
Soona Snacks
for the season:
From the new Radiophonic album - "While You Sleep" - not quite a nod to Santa, but it does keep with that solstice feeling.


A sneak peek from Beth's new album - "Christmas Day in Flint, Michigan" - kind of dark, but so is December.


Lisa Markley's "Lullaby of the Wandering Moon" - astronomical phenomena, as well as some tropical allusions to warm us up.
We wish you a happy holiday with light and warmth and thank you once again for supporting independent music.
Soona
---
10/25/2010
Countdown to Radiophonic Launch!
Greetings Soonaphiles,
Ghost Dog here, hoping you are well and have your sunglasses at the ready as we begin the launch of the new Radiophonic album,
I Could Have Been a Rocket Scientist.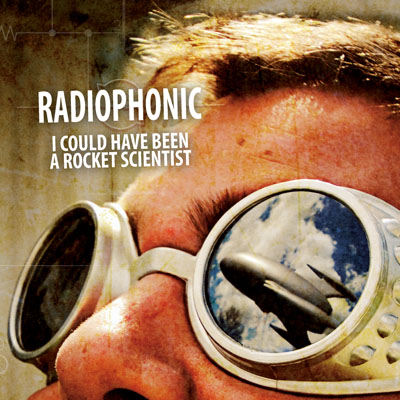 Five years on the drawing table, and now she is ready to go -
10, 9, 8 ...
Stage 1
- The release of the Wonderboy video - produced and directed by arbiter-of-taste-and-fashion, Kate Maurer with man-of-many-tasks, Graham Duncan at the camera. They worked with a talented cast of Wonderboys and princesses in the wilds of Champaign-Urbana. It is beautifully shot, extraordinarily edited, and extremely silly. Enjoy!
7, 6, 5 ...
Stage 2
- You share the Wonderboy video with all your friends, family, colleagues and total strangers. Esteemed CEO thanks you very much in advance. Then everyone goes to the new
Soona Download Store
to buy an mp3 copy of the album for their iPods. (Also available on iTunes, Amazon MP3, Rhapsody, Napster, etc.)
4, 3, 2, 1 ...
Stage 3
- Many boxes of CDs arrive at the doorstep of Soona Central on or about Halloween, and the marketing for gift giving season begins - finally, something from Soona Songs for the rock 'n' rollers.
Coming soon in the next Ghost Dog Blog, updates on all our artists, studio construction, and how Radiophonic is doing on the charts (thanks to you).
Wishing you all the very best and thanks again for supporting independent music - especially ours!
Soona
---
06/28/2010
Soona Sings a Summer Song
Greetings Soonaphiles,
Ghost Dog here, hoping you are all healthy, happy and enjoying the sun as it pirouettes south again. Lots going on here:
studio construction
,
Markley & Balmer tour
, wrapping up two albums and a related search for a new mastering guru, and new
Soona Snacks
!
A word from Esteemed CEO -
Summer is tour time and the long evenings lend themselves to stepping out for some live music. Get on out there and hear somebody! Also, buy their CD, they probably have a trunk full. And if you are house bound and/or addicted to on-line shopping, let me recommend the excellent selection of CDs available at the Soona Songs Store. Thank you.
Project Update
Ghost Dog is happy to report that the new studio is under construction. Guitar guru and master carpenter Bruce Balmer flew in to help Esteemed CEO and CFO and walls are up! Graham - man of many talents - Duncan collaborated on the design and will be on hand for the final cabling and soldering sometime later this summer. Conduit and double drywall lay ahead.
Photos of the progress
are on Soona Songs and our
Facebook
page for your edification and enjoyment.
The Lisa Markley/Markley & Balmer Amtrak West July Tour approaches! Catch this talented diva and duo at a whistle stop near you. Complete schedule available at
myspace.com/markleyandbalmer
. If you are not on the route, you can still get their albums here:
Ghost Dog is blushing through her fur about wrapping up the Radiophonic and Beth Cahill projects. Despite much nipping at backsides, the process took so long that our good friend and masterer Dan Stout retired. The search is on for someone to fill his most capable shoes. Meanwhile, we think we can still make our summer release deadline... since summer goes until September 20. On the other paw, Kevin Elliott's project is right on schedule. An unexpected wag of the tail to us!
New Soona Snacks are Up!
In honor of Sunglasses Season we start with
"Polarized" written by Bruce Balmer and performed by our touring Markley & Balmer - a harmonizin' word playin' tune.
"Skies of Blue" from 3 Shot West - some adolescent summer angst.
"Sinbad battles the angry insect god" from heliopause v.ii - at a time we could use a nautical action super hero.
"Life is Sailing" by Marilyn Duncan - for it turning out all right in the long run.
Download and Enjoy!
While the tomatoes ripen and the watermelons chill - we here at Soona Songs would like to remember our Gulf of Mexico friends - folks, fawna, fish and fowl - and hope this catastrophe will end better than it looks like now.
Thanks for supporting independent music - especially ours.
Soona
we're doin' art here.
---
03/28/2010
Soona's Spring Sing
Greetings Soonaphiles,
Ghost Dog here, hoping the Equinox finds you happy, healthy and balanced for the new season. Beth Cahill, Radiophonic and Kevin Elliott (our latest bloomer) show signs of emerging from winter; Singer/Songwriter/CEO Marilyn Duncan heads to DC once again for the National Cherry Blossom Festival; Markley & Balmer announce their next western tour; and new
Soona Snacks
are up for your first download of spring.
A word from our CEO -
Check out the Soona Songs Store - unique gifts for unique people - we have folk, rock, pop, roots and jazz - tasty licks for every taste.
Project Updates
The Soona Songs Showcase and exhibition booth at the 2010 International Folk Alliance conference in Memphis were a great success. Many pre-release copies of Beth Cahill's
Songs for Sarah
were handed to many Folk DJs - expected full bloom, late spring.
The Malvinas
reunited for some excellent showcases and plan to get on the road again soon. Kevin Elliott tested his album material to very receptive audiences - expected full bloom this summer. Markley & Balmer wowed the crowds as usual. See all the Soona Stars having fun on
myspace
and
facebook
. We made new friends, hugged old friends and had a really good time.
Our rock contingent, Radiophonic, is moving steadily towards release of
I Could Have Been a Rocket Scientist
. Artwork is decided and the rest will follow soon. Meanwhile, music videos are underway for "Wonderboy," "Sunrise Over Venus," and "If I Ruled the World." Ghost Dog loves that these guys are filmmakers too.
Cherry Blossom Time Again
If it is spring, it is time for Esteemed CEO Marilyn Duncan to go sing in Washington, DC. This year they have moved the Cultural Performance stage from the Jefferson Memorial to the Sylvan Theater (15th and Independence Avenue SW - near the Washington Monument). Performance is Thursday, April 1st from 3:00 to 4:00 p.m. If you are in the area, come on down!
Markley & Balmer Head West!
Kerrville sweethearts Lisa Markley and Bruce Balmer travel as two acts - the Markley & Balmer duo, and as our own jazz diva Lisa Markley, with guitar guru Bruce Balmer on the side. They have just announced their anchor gig - July 9th at 8:00 p.m., Lisa Markley at the
Lucid Jazz Lounge
in Seattle, Washington. Booking for points between has begun! So if you live along the road from Dallas to Seattle, keep an eye out to see when they will be playing near you.
New Soona Snacks Up!
In honor of spring popping up all over, we will feature pop songs (yes, we have them) for this round of Snacks:
"How Do You Wanna Die?" from 3 Shot West (tragedy - the inevitable - in 3/4 time - and one of our most popular streams on music sites)
"As Long As We Are Friends" from Old Friends and Lovers by Marilyn Duncan (very 80s - but that's when it was written)
"WestJet Ticket Counter" by The Malvinas (infectious breakup song with a touch of the great outdoors)
"Overhand Knot" from Markley & Balmer (tie me up don't tie me down)
Download and enjoy!
Meanwhile, as the sun returns to our end of the earth, Ghost Dog thanks you for getting all the way through this blog - and for supporting independent music - especially ours!
Soona
we're doin' art here.
---
02/11/2010
Soona is Winter Wonderful
Greetings Soonaphiles,
Ghost Dog here, reporting on big doin's - Kevin Elliott's January session, Folk Alliance in February, Radiophonic and Beth Cahill updates and of course some
tasty new Soona Snacks
for Valentine's Day.
A word from our CEO -
Wrap up a calorie-free Soona Songs Album for your Sweetie, to go with that chocolate heart!
Soona Updates -
Champaign-Urbana, Illinois converged on Jonesborough, Tennessee in mid January for a week of audio fun. Singer/songwriter Kevin Elliott and Audio Engineer/man-who-can-hear-thoughts Graham Duncan joined Esteemed CEO Marilyn Duncan at the new Soona Songs studio for our first recording session. Being first has its pluses and its minuses. Kevin was a real trooper as cold, puppies, parrots and tuning were overcome each in turn. Ghost Dog is really pleased with the results and expects you will be too. Estimated release date is late summer, so keep your ears open!
Meanwhile, Soona Songs will once again travel to Memphis for the 2010 International Folk Alliance Conference, February 17 - 21. The journey from Jonesborough, TN to Memphis is about as long as the one from Dallas to Memphis - a surprise to anyone who has not driven all the way across Tennessee. Esteemed CEO is looking forward to seeing all her acoustic artists and not getting any sleep for several days.
The new Radiophonic album,
I Could Have Been a Rocket Scientist
, lovingly fermented for the past five years, is actually with mastering guru Dan Stout of Colossal Mastering as I write. The roll-out will be starting soon with an amazing video for Wonderboy. We'll let you know when to go viral.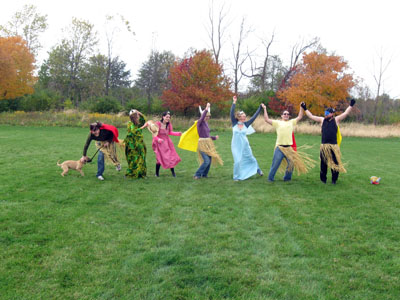 Masterer Mr. Stout will not be idle long, as singer/songwriter Beth Cahill's first Soona Songs release,
Songs for Sarah
, will be following shortly. The final mix is in process under the talented ears of Graham man-of-many-tasks Duncan - with timely assists from fellow Hoody Brother Brian Pinke and thoughts and suggestions from the Artist and CEO. We are very excited about this album, and look forward to handing a pre-release copy to the DJs at Folk Alliance.
And while you wait, our
new Soona Snacks
feature a sneak preview from each new album for you to enjoy.
Ghost Dog wishes you a short winter, good health, happy thoughts and the wisdom to keep your tail from under the rocking chair.
Soona
we're doin' art here.
---