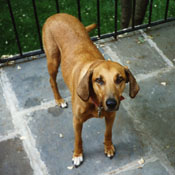 Ghost Dog Blog - 2014
11/11/2014
Greetings Soonaphiles!
Ghost Dog here, hoping you are hale, hearty and ready for the coming season! Veterans Day through Martin Luther King's Birthday... there is plenty of celebrating ahead.

A word from Esteemed CEO:
Check out the Soona Songs Store for all your holiday gift giving needs. Folk, Jazz, Pop, Rock and Roots - gluten free albums for every taste. One size fits all! You buy it, I will wrap it! Thank you.
We've been busy at Soona Central.
Promotion continued on Bruce Balmer's critically acclaimed album
Get Outta Park
, with a local CD Release here at The Down Home!
We finished up a children's album for Dr. Rebecca Isbell,
Songs Too Good To Miss
, which you can find at
drisbell.com
This is a great gift for anyone with young children.
Bruce Balmer and Lisa Markley were in the studio in August recording their upcoming double album. American Songbook on one disc, featuring Jazz Diva Lisa with the Bruce Balmer Orchestra, and songs Markley & Balmer thunk up themselves on the other. Ghost Dog wonders how the Folk and Jazz DJs will take this, but is sure Esteemed CEO will find a way.
Soona rockers Radiophonic are in the final stages of their second release. Lions to Horses is the working title - the music is ready and the album art is almost ready!
Kevin Elliott will be in the studio later this month to record his second Soona release. A preproduction meeting in July left everyone with happy ears.
As a little Holiday gift - four
Soona Snacks
from our last four releases:
A Bruce Balmer ballad from

Get Outta Park

- Hudson's Bay
A Kevin Elliott ballad from

It's a Circus Here, Dolores

- Where the Songs are Silent
An instrumental from Radiophonic, featuring Gina Forsyth on Fiddle - Frogstomp
Last but not least, from Beth Cahill's

Songs for Sarah

- Me and Steve
All of us at Soona Songs wish you a very happy, merry, tail-wagging season, celebrate all you can! And thank you for supporting independent music, especially ours.
Soona
---
03/01/2014
New Soona Songs Release!
Greetings Soonaphiles!
Ghost Dog here, hoping everyone has ears perked and tails wagging! The Soona crew has returned safely from another excellent Folk Alliance conference, warmed by friends old and new, great ideas, and plenty to do.
Here at Soona Central we are very excited with the release of
Bruce Balmer's

Get Outta Park
, the impending release of Radiophonic's new album, preproduction for Kevin Elliot's second Soona Songs release, and Esteemed CEO's plan to lure The Malvinas into the studio to record their next album!
A word from Esteemed CEO:
Buy a CD! Thank you.
Look for the Dallas Bruce Balmer Get Outta Park CD Release concert at the Bath House Cultural Center on Saturday, March 15. Houston, Austin, Athens, and Marfa, TX, and Johnson City, TN all to follow. If you can't make it to a show,
buy the album in the Soona Songs Store
!
Even as Ghost Dog speaks, the final touches are being added to the second release from Radiophonic. Our geographically challenged rockers are planning a primarily digital release, although Esteemed CEO likes to have some actual copies around so some CDs will be available.
Some wonderful new Kevin Elliott songs are in the preproduction hopper and will find their way to the studio sometime this summer.
The Malvinas (Beth Cahill, Gina Forsyth, and Lisa Markley) once again wowed everyone at Folk Alliance with their annual rehearsal. Esteemed CEO figures it is time and will be doing her best to bring them together. More later!
Meanwhile, enjoy a new
Soona Snack!
To lighten your mood, from Kevin Elliott's

It's a Circus Here, Dolores

: "Prettiest Girl in AA".
And to make you happy, from Beth Cahill's

Songs for Sarah

: "Sarah with the Blue Eyes".
Wishing you an early spring, and thanking you for supporting independent music, especially ours.
Soona
---
01/17/2014
Soona's Winter Wonder
Greetings Soonaphiles!
Ghost Dog here, hoping all is well with all of you.
Here at Soona Songs things are double-time tail-wagging busy. Bruce Balmer's new CD is almost out the door, The International Folk Alliance Conference is almost here, and Radiophonic's new album is almost finished! There are some new
Soona Snacks
up too, but first a word from Esteemed CEO:
As winter gift giving time approaches, please consider the products in the Soona Songs Store. Unique albums, tastefully crafted, beautifully illustrated and ready to impress any recipient you have in mind. Thank you.
March 1st! This Year! That is the official release date for Bruce Balmer's new album,
Get Outta Park
! But the pre-release activities are heating up already. Folk DJ promoter extraordinaire, Erik Balkey of Hudson Harding Music is handling the distribution, so all our Folk DJ friends should have their copy prior to the release. We are very excited.
And Kansas City here we come! All the Soona Songs crew are heading out to the International Folk Alliance Conference. We look forward to being together and hearing The Malvinas, Markley & Balmer, Bruce Balmer, Beth Cahill, Graham Duncan, Marilyn Duncan, Kevin Elliott, Gina Forsyth and Lisa Markley perform at the Soona Songs Showcase. Esteemed CFO will be there with his camera, and videographer Sherie Vance will be part of the pack this year too.
Radiophonic! Almost Done! The upcoming electronic release of the still to be titled Radiophonic II approaches. All you rock fans, it will be worth the wait!
Ghost Dog continues to nudge Beth Cahill and Esteemed CEO to get on with their new solo projects, and is plotting to get The Malvinas around a microphone. We are pleased to report Kevin Elliott will be in the studio in March, and a Lisa Markley live album recorded last June at Uncle Calvin's Coffee House is scheduled for release this summer.
In addition, anyone wanting to do a project in our new studio needs to contact Esteemed CEO at
info@soonasongs.com
to discuss same.
New Soona Snacks
! For your download enjoyment:
From the new Bruce Balmer album, perhaps the sweetest love song ever written, at least it is Ghost Dog's favorite - "Always."
And to heat you up, from Lisa Markley's

The Sky Is Blue and Sometimes Cries

... "Resonate."
Meanwhile, we here at Soona Songs wish everyone a warm fire, a soft bed and an early spring. And, thanks for supporting independent music, especially ours.
Soona
---