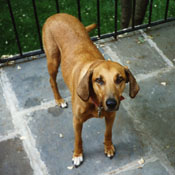 Ghost Dog Blog
12/07/2008
Soona Songs Pre-Solstice Holidaze Salutations
Seasons Greetings Soonaphiles!
Ghost Dog here, a little late for Cyber Monday, but hoping you will soon be gathered with friends around a warm fire with appropriate libations in hand (and all our albums in the changer).
Here at Soona Songs things are hoppin':
New Soona Snack up;
Lisa Markley's second jazz album
One Word
will release on January 2;
heliopause v.ii
is up on iTunes, Rhapsody, Napster, etc., as is our summer release,
Markley & Balmer
. 2009 will bring the long awaited Radiophonic album, Beth Cahill's second solo effort, and The Malvina's new album.
A word from our esteemed CEO:
If you're looking for unique but cheap Holiday gifts this year (and who isn't) we hope you will consider the eclectic catalog found at the Soona Songs Store. The fit is always perfect. Buy any two, I'll throw in a third (Ghost Dog Choice) for free (you can always use it for Secret Santa or a completely unexpected hostess gift). Thank You.
Lisa Markley, One Word, CD Release Concert, January 2, 2009 at Uncle Calvin's Coffee House
For those of you in the DFW area, this will be a not to miss show. Lisa will be joined by an entourage of handsome men: J. Paul Slavens on piano, Jeffrey Barnes on multiple wind instruments, Bach Wilder Norwood on bass and Bruce Balmer on guitar (Ghost Dog thinks they all play very well too). It's all happening at Northpark Presbyterian Church, 9555 N. Central Expressway, Dallas, Texas 75231 (214) 363-0044. Doors open at 7:30, so come on down, buy a CD and have a great post New Year's time!
In other news - the Soona Songs relocation to Tennessee is currently in a state of limbo - we know we're going, but we don't know when - something about the housing market, it seems. Hope springs eternal (and audacious).
However, location will not be a problem for the completion of the long awaited (drum roll please) Radiophonic album. In addition, the new additions at Beth Cahill's house have agreed to let her out for some short summer touring, so her album will be released in May, 2009. The Malvinas will be recording wherever and whenever we can get them around a mic!
As the days grow darker we wish you love, light and laughter. And thanks for supporting independent music, especially ours.
Soona
---
07/29/2008
The Ghost Dog Days of Summer are Here!
Greetings Soonaphiles!
Ghost Dog here again, hoping you are staying cool by the pool. Here at Soona Songs there's been very little water time... the Markley & Balmer CD Release is this Saturday, Jazz Diva Album #2 is in the Studio, as well as finishing touches on Radiophonic and heliopause,
v. ii
.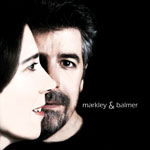 First the CD Release Concert! Our esteemed CEO cordially invites those of you in the Dallas Fort Worth area (and anyone passing through town) to join us on Saturday, August 2 to celebrate the release of
markley & balmer
, debut album of singer/songwriters/newlyweds Lisa Markley and Bruce Balmer. The party is at the Soda Gallery, 408 North Bishop Avenue, Dallas, Texas 75208 - 8:00 to 11:00 p.m. It's a free, all ages show - so, come on down, dine in one of our great Bishop Arts District restaurants, then come to the show and buy a soda and a CD! Thank you.
Ghost Dog would also like to mention the critical acclaim already received for Markley & Balmer - Thor Christensen wrote this in last Sunday's Dallas Morning News:
"These Dallas singers were married in May at the Kerrville Folk Festival – a perfect site for their wedding, given the freewheeling acoustic vibe of their music. Mr. Balmer fuels their debut CD with spirited guitar work that owes as much to Django Reinhardt as it does to Mississippi John Hurt. But the real draw is the duo's songwriting, which is full of wry lyrics and melancholy melodies. Or as Ms. Markley puts it in one song: "Happiness is a minor key.""
Meanwhile, Graham-too many jobs-Duncan has come from Illinois to help our esteemed CEO squeeze as much music out of the room as possible before our eventual departure for Tennessee:
Lisa Markley's second jazz album is going very well. J. Paul Slavens laid down some magical piano, Bach Wilder Norwood added exceptional bass and Jeffrey Barnes has iced the cake with some very tasty clarinet, alto sax and flute. Once again, our Diva has chosen the best of tunes and we look forward to an amazing final product this coming January.

'Tween the Jazz Tunes, Brian-madbean-Aldsworth arrived from Austin for final production work on radiophonic's debut album. The lyrics are finalized and will be laid down this week by Graham-also the singer-Duncan. Look for it soon, very soon.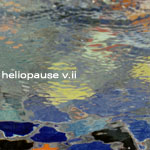 heliopause,
v. ii
is ready to roll to the printer - their second musical journey has pulled back from the outer limits to the soggier bits of earth. Look for it even sooner...
Until next time, keep safe in the heat, drink your water, and a big thanks for supporting independent music - especially ours.
Soona
---
06/17/2008
Soona's Summer Solstice Song
Greetings Soonaphiles and Summer Solstice Celebrators!
Ghost Dog here again, hoping this missive finds you all with shiny coats, bright eyes and wagging tails! We here at Soona Songs have a lot on our Summer plate - a Markley & Balmer CD release, a Jazz Diva Recording Session, Kevin Elliott joins our roster, and a Move to Tennessee!
First a message from our brave CEO (well, this will be the third studio in 4.5 years):
Looking for that perfect June gift? Please, please select a selection or two from the Soona Songs Store. Solstice Party, Wedding, Graduation, Baby Shower, no matter what the occasion, Soona has something for every taste. Thank You.
Coming soon, very soon, Markley & Balmer, the debut Album!
We are very excited about this new release. Two extremely talented people (at least Ghost Dog senses as much) have come together for a synergistic musical extravaganza. Chief Audio Engineer, Graham he-can-hear-thoughts Duncan, has released the mixes into the capable hands of Dan Stout at Colossal Mastering. We expect to have the REAL albums in our store in late July and available on iTunes, Rhapsody and Napster, etc. at about the same time.
Meanwhile, get a taste of the fun on the
Soona Snacks
page - and for those of you who like a video with your song, checkout Polarized on
YouTube
.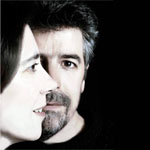 If you follow this blog closely - and Ghost Dog hopes you do - you will notice we have changed our schedule of releases a bit (no more than a few years, I'm sure). As our own arbiter of taste and fashion, Kate Maurer once said, "life intervenes," and at Soona Songs, this can be taken literally, as we welcome the new arrivals at Beth Cahill's house. Once everything has settled down, her new album will be released, hopefully before the end of 2008.
2008 will be a big Soona year. Heliopause, v.ii will be out soon (see the
Soona Snacks
for a taste), and Radiophonic is almost ready to go too.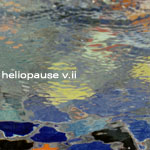 Which brings us to the projects at the beginning stage...
Our own multi-talented Lisa Markley is way overdue for her second jazz release - this is a good time to buy her first one,
The Sky Is Blue and Sometimes Cries
- then you will know why we are making the second! We go into the studio in July. ETA January 2009! Also coming in 2009 will be releases by singer/songwriter Kevin Elliott and power folk trio The Malvinas... both albums to be heavily influenced by that Tennessee mountain air.
Lisa's album will be the last one recorded here at the Dallas Soona Songs Studio. We are sad to leave, but hope Russ Berger will help us design another room that's as easy on Ghost Dog's ears. Yes, just like in esteemed CEO's song, Wiley Herman Duncan, we are bound for Tennessee - Johnson City, that is. This
article
explains it all.
So, until next time, Ghost Dog wishes you the best of summers, and hopes you really really keep your tail from under those rockers.
Soona
---
04/16/2008
Spring has Sprung - April in Paris - Texas that is (Our Apologies to Count Basie)
Greetings Soonaphiles,
Here is hoping you are coping with the pollen that is floating from those blossoms blooming all around your head. Yes, Ghost Dog is feeling springily poetic, a little misty, and overflowing with doggerel. How not, when blooming along with the azaleas, pears, cherries and dogwoods we have new videos, new snacks, and new shows?
First, a message from our Esteemed CEO... (please change the song in your head from April in Paris to Tax Man)...
May we remind you that a great place to patriotically* spend your tax rebate is the
Soona Songs Store
. Buy for America! Thank You.
*OK, Beth Cahill is Canadian, but they are our friends...
New Videos Up from Jazz Diva, Lisa Markley!
Two great performances from Lisa Markley (vox) and J. Paul Slavens (piano). These are tunes that really really should be standards, give them a listen and we are sure you will agree.
Fell Asleep Driving (Lyrics by Kelly Higgins, Music by J Paul Slavens)
The sky is blue and sometimes cries (Lyrics by Little Jack Melody, Music by Jeffrey Barnes)
Ghost Dog would also like to credit the high quality of our videos to the efforts of engineer and former master, Graham(too many jobs)Duncan.
Be sure to check out our new
Soona Snacks!
One from the upcoming Markley & Balmer album and one from the soon to be released heliopause v.II.
Shows old and new...
Esteemed CEO, Marilyn Duncan has just returned from her yearly trek to the National Cherry Blossom Festival. The blossoms were in full bloom and she had fun seeing our good friends Dulcie Taylor and Brian (heliopause) Pinke. Filmmaker Elvert Barnes stopped by for some of her performance, and the results are posted on
YouTube
- see what a woman of a certain age looks like singing with the sun in her eyes...
Our good friends at the
Labyrinth Walk Coffee House
, here in Oak Cliff, are shining the spotlight on Soona Arteests - April 26, Marilyn Duncan will open for Jenni Peal project, Reflecting Pool, and May 17 The Malvinas will rock the house.
The Malvinas
will also be performing at the
New Orleans Jazz Festival
on May 2 at 11:15am. Catch them if you can!
Work continues on the Radiophonic and Beth Cahill releases and Markley & Balmer continue to track in the studio. Ghost Dog is certain if she runs fast enough she will actually catch her tail.
All the best until next time!
Soona
---
03/04/2008
Ghost Dog Says, "Hold the Green Beer, Guinness, Please"
Greetings Soonaphiles!
As the sun makes its way back to the northern hemisphere, we can celebrate St. Patrick's Day right up to the Equinox. Ghost Dog had so much fun in Memphis at the Annual International Folk Alliance Conference, that she wants to keep the party going - and a Markley & Balmer video, and a new Beth Cahill Soona Snack are just the way to do it.
First, a message from our esteemed CEO:
St. Patrick's Day is the perfect gift giving opportunity, and the perfect gift is, of course, music from the
Soona Songs Store
. We have albums that go well with Corned Beef and Cabbage, Shepherd's Pie, Irish Whiskey and either Stout, Ale or Lager. Some of them even have green covers... Enjoy!
Folk Alliance Report:
Converging upon Memphis, Tennessee from Quebec, New Orleans and Dallas, the Soona Songs acoustic acts - The Malvinas, Markley & Balmer, Beth Cahill and Marilyn Duncan - came together for five fun filled days of music, networking and no sleep. We hosted the Soona Songs Showcase, and many wonderful musicians graced our stage. A slide show of all the performers is available at
http://myspace.com/soonasongs
Our female power trio, The Malvinas packed and then rocked the house with each performance; the haunting songs from Beth Cahill's upcoming album captivated her audience (see
Soona Snacks
); and Esteemed CEO, Marilyn Duncan, tried out her new material on several unsuspecting, but receptive groups. Ghost Dog is especially excited about the excellent response to our new duo, Markley & Balmer. To give you a hint of how well they wowed the crowd, check out their video below or at
http://youtube.com/soonasongs
We were very happy to make so many new friends and look forward to doing it all again next year! (Sleep - who needs it!)
Meanwhile, at the mid-western division of the Soona Songs music factory the albums continue to churn. Beth Cahill, Radiophonic, and heliopause, v.II. In fact, those mixing guys, The Hoody Brothers (Graham Duncan and Brian Pinke) are getting together this week with fellow heliopause member Kevin Matz for final v.II touches. While down in Dallas, we continue tracking Markley & Balmer's new release. There is a lot going on!
So until next time, Ghost Dog wishes you all the happiness of Spring, and advises you to keep your tail from under the rocker.
Soona
---
2/5/08
Ghost Dog Says "Be Mine, Valentine"
Hearts and Flowers Greetings to All You Soonaphiles!
Ghost Dog hopes Love and Chocolate are heading your way. Things have been crazy busy here at Soona Songs. We have two BonBons up from our December video effort, three albums in the mixer and new Soona Snacks for your Valentine enjoyment - we are very romantic!
First up, our very own Diva, Lisa Markley (singing barefoot in an Armani dress), with our good friends J. Paul Slavens (on piano) and Jeffrey Barnes (on Clarinet and Harmonica). They look and sound divine. Look and Listen to two videos on
YouTube
, or watch "Someone Exactly Like You" right here:
We have more of these little gems coming out as our Audio (and now Video) Engineer Graham Mixmaster Duncan gets to them. So be on the watch for The Malvinas, Markley & Balmer, and more Lisa too.
Our esteemed CEO wishes to remind everyone of the proven romance of giving music for Valentines (Ghost Dog thinks adding some Godiva's or See's will improve your chances) and hopes you will consider our highly romantic
album selection
.
And now to the Soona Songs music factory. Beth Cahill's new Album will be the first release of 2008. We are very excited as it is coming together and you should be able to buy it in April! Markley & Balmer, our new indefinable duo (acoustic, bop, folk, jazz, etc.) are currently laying down tracks at Soona Central. And our Rocker Guys - Radiophonic - are perfecting and finishing towards a June release.
New Soona Snacks up for Valentines!
A sneak preview from the new Markley & Balmer album, the evocative "Hopelessly," written and played by Bruce Balmer and sung by Lisa Markley. Like a glass of wine it is...
And reaching deep into the Soona Catalog, we find the song "Valentine" from
Old Friends and Lovers
, written and sung by our esteemed CEO, Marilyn Duncan who is helped out on this effort by Radiophonic members, Michael Galante on drums and Graham Duncan on electric guitar; and the late great Harry Dailey on bass.
Look for a report on Soona Songs' first visit to Folk Alliance in our next blog...
Until then...
Soona
---